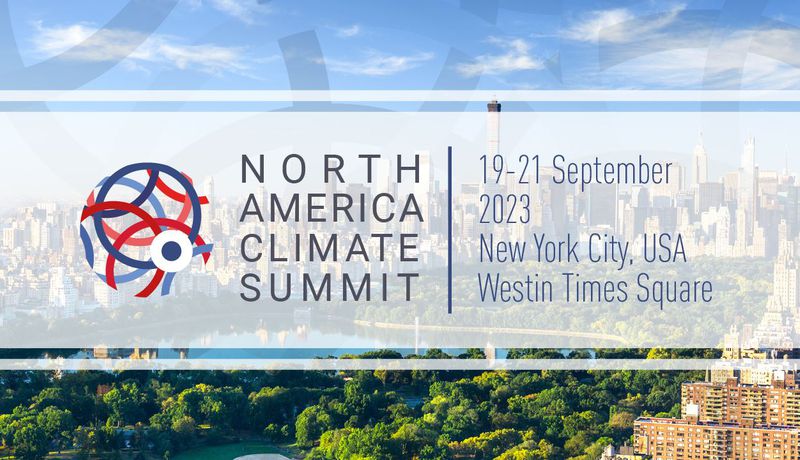 The North America Climate Summit (NACS), hosted by the International Emissions Trading Association (IETA), brings together policymakers, business leaders and innovators who are leading the pack in building, scaling and collaborating on carbon pricing and markets for net zero.
This year's NACS will focus on taking stock of the world's evolving net zero landscape and clean growth opportunities.
Jonathan Shopley, Managing Director of External Affairs for Climate Impact Partners, will be speaking at the following sessions at NACS:
VCM World Café Workshop (Deep Dive 2)
Tuesday, September 19
12:00 pm – 1:30 pm (EDT)
At this world café workshop, hosted by the ICROA Chairs and moderated by Climate Impact Partners' Jonathan Shopley, participants will discuss corporate incentives and use cases for carbon credits; assessing the quality of carbon credits; and the role of intermediaries in promoting greater integrity and transparency.

Can DMRV Increase the Value of Carbon Credits and Raise Prices?
Tuesday, September 19
2:00 pm – 3:00 pm (EDT)
Digital innovations can improve the reliability, efficiency, and credibility of Monitoring, Reporting and Verification (MRV) activities. They are emerging as key drivers to scaling carbon markets with integrity and can increase the value of carbon credits. This panel session explores how Digital MRV systems can provide a higher degree of assurance to investments being made in carbon projects. Will Digital MRV increase trust between actors in carbon markets? And can it lead to price premiums?

More information about NACS can be found here.
Interested in meeting up with Climate Impact Partners at NACS?
Please get in touch and we'll connect you with our team.
contact us