Net zero has become a major pillar of corporate climate action. As companies increasingly set net zero targets, the conversation has shifted from 'should I?' to 'how do I get there?'. We work with companies including Microsoft, Aviva, Co-op, Sky, and BCG as they journey towards net zero, delivering offsetting programs to reduce and remove emissions now, alongside programs to remove emissions in the future.
What's the Role of Business?
Net zero targets are being set by businesses to ensure they have clear and ambitious medium- and long-term targets for the transformation of their organization.
Putting in place net zero
Carbon removals will be required to offset residual emissions from the point of net zero onwards. This could be through nature-based solutions, such as restoring forests to store carbon, for example. Leading companies put strategies in place today, to build for their future removals requirements and meet their commitments.
During the transition to net zero
We need to use every solution available to reach global goals of net zero and a 45% reduction of emissions by 2030. Many companies will compensate for the emissions they cannot yet reduce through projects that immediately reduce, avoid, or remove emissions, often achieving carbon neutrality on the route to net zero.

Removing Carbon Through Afforestation and Reforestation
Our partnership approach ensures that we only work with the highest quality projects: selecting appropriate tree species for local conditions, collaborating with communities to design programs which meet local interests and requirements, and ensuring projects thrive in the long term. Find out more about our nature-based solutions.

Visit Our Net Zero Micro-Site
Our website netzeroforbusinesses.com helps your company understand why net zero is important and how to get there.
Whether your company is at the start of its net zero journey, or making the investments to secure a 2030, 2040, or 2050 net zero achievement, netzeroforbusiness.com has resources for you:
Read our net zero white paper, The 'net' in net zero. We distil what net zero means for business, the benefits of achieving it, and how corporations can go about delivering the 'net'.
Explore case studies about how we are working with BCG, Co-op, and Sky to help them deliver against ambitious net zero targets.
Find out about the ways our net zero products and services can generate value for your company.
Watch short videos of our team of carbon finance, project development and nature-based solutions experts, who guide your business's action on net zero, bringing clarity to the complexity.
Learn about the net zero commitments of the world's largest companies through our third annual study into the Fortune Global 500.
Keep up to date with the latest net zero news from us, our clients, our project partners, and the voluntary carbon market.

Our net zero micro-site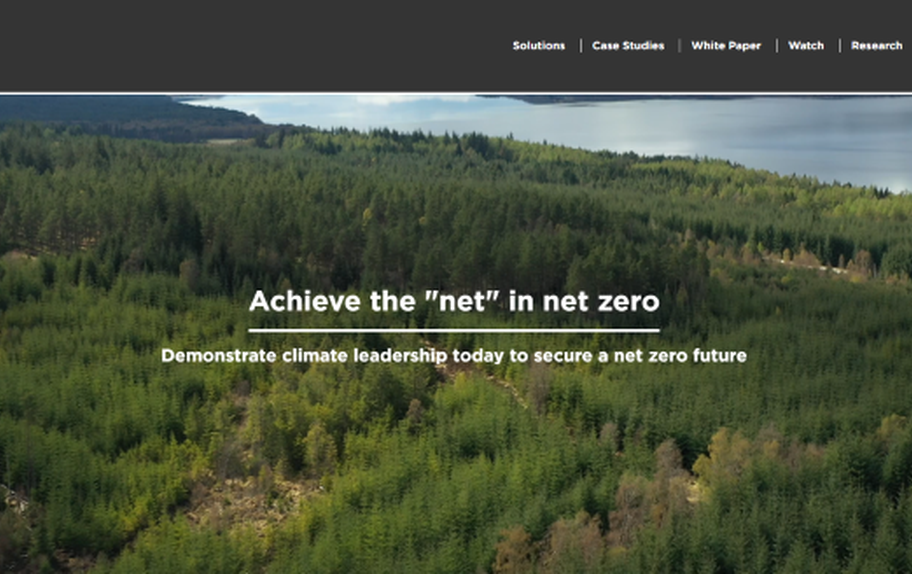 38% of Fortune Global 500 companies have set net zero targets