With only 13% forest land coverage, the UK is one of the least forested countries in Europe. With support from both government and business, the country hopes to plant 30,000 hectares of trees a year, up from 13,000. We speak to Dr. Vicky West - one of the founders of the Woodland Carbon Code – about how businesses can scale up reforestation to deliver benefits to British wildlife as well as their staff and local communities.
In this Climate Leadership Series, we ask experts and influencers in business climate action to share their insight into best practices, discuss current and future trends, and debate the most impactful solutions. You can read more about Dr. Vicky West and the Woodland Carbon Code at the bottom of this article. Register for our webinar with Vicky and Refinitiv, an LSEG business on 23rd February.
Oliver Crouch (OC): Can you tell us a bit about how the Woodland Carbon Code came to be?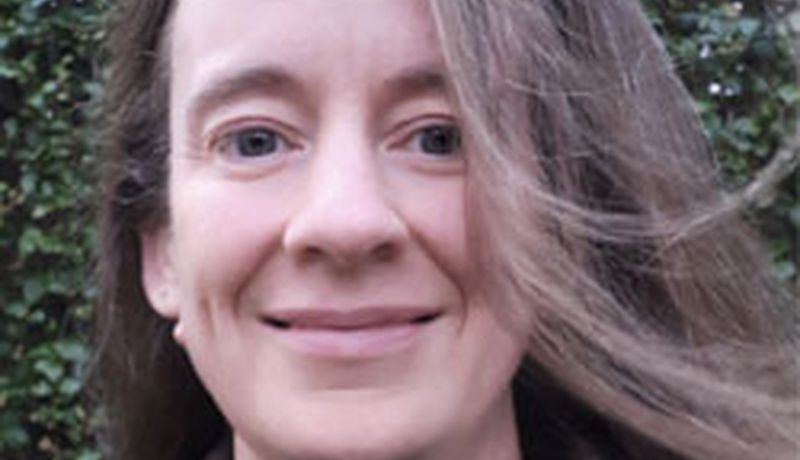 Vicky West (VW): We launched the Woodland Carbon Code (WCC) in 2011 to bring some rigour to tree planting and carbon claims that had already started happening in the UK. We took our inspiration from the best carbon standards and initiatives around – CDM, The Gold Standard, VCS and Plan Vivo – and matched that with UK legislation. Our carbon prediction tools were developed by Forest Research, which is a leader in forest growth carbon metrics in the UK. In 2013, we joined Markit Registry, meaning that we had carbon units with unique serial numbers. We had all the building blocks in place for a robust standard: good science, independent validation and verification, and the carbon registry.
10 years on, WCC is endorsed by ICROA, recognised in The CarbonNeutral Protocol, and we've now got countries looking to us for inspiration in setting up their own domestic standards.
OC: How can companies support woodland creation through this scheme?
VW: Through companies like Climate Impact Partners, businesses can purchase Pending Issuance Units (PIUs) - which are like a promise to deliver carbon - which get converted to verified Woodland Carbon Units (WCUs) as the trees mature. It's a system that allows companies to finance projects early on, with the carbon removals happening in the future. There are only a small number of verified WCUs available to buy, given that the scheme is only 10 years old and trees are only just starting to verify their sequestered CO2. So, there's more capacity for companies to buy PIUs to support their future net zero claim than to buy verified WCUs to compensate for their current year's emissions.
The last 12 months have seen a doubling in the number of WCC projects; we've now got almost 300 validated and another 300 registered and working towards validation.
The International Union for Conservation of Nature (IUCN) UK Peatland programme has developed the Peatland Code, which follows in our footsteps. Through the UK Land Carbon Registry, companies can now support these two types of natural climate solution through the same account and registry system. This will also be good for landowners looking to develop both project types.
OC: What would you say to any companies considering including UK woodland creation in their climate portfolio?
VW: I think the main message is: Don't delay, plant today! There's a proverb that says the best time to plant a tree was 20 years ago and the second best time is now. If we want woodlands to contribute to our net zero goals, they need to be in the ground as soon as possible. Whilst making quick progress, we need to make sure that the woodlands we create fit within their local landscape and are right for the soils and climate they will find themselves in – they need to meet the UK Forestry Standard to ensure they are sustainably managed.
Supporting woodland creation enables companies to purchase a local, tangible product. Not only do woodlands remove carbon from the atmosphere, but they deliver a host of other benefits like enhancing wildlife habitats and biodiversity, preventing floods, improving air quality and providing places for recreation to boost mental and physical health. The planting and management of woodlands can provide rural jobs and communities and local schools can be engaged.
They're long-lasting so they'll continue to take carbon dioxide out of the atmosphere long after we reach net zero, assuming we can do that by 2050. Supporting woodland projects can help your company manage its strategy to get to net zero and stay net zero beyond that point. Companies should note that planting woodlands should not be considered the main route to reaching net zero - one hectare of woodland might sequester 400 tonnes of CO2 over 100 years, so reducing your own emissions as much as possible is a must if you've got a net zero goal.
OC: What will be the role of the WCC in helping the UK reach its reforestation targets?
VW: The UK has some ambitious woodland creation targets. It currently plants about 13,000 hectares of woodland a year, but the new target is to reach at least 30,000. The whole industry needs to scale up to deliver that and we need to consider how that will be financed. While funds from the government will increase, I think a larger share is going to need to come from the private sector over time to help us achieve that target.
We need to ensure we've got the seed supply, the nurseries to support the seedlings, qualified staff plant and manage. Support through the WCC is going to be key to making all of that happen. When buying carbon units from a WCC project, companies are enabling woodland creation that wouldn't have otherwise gone ahead because it wasn't cost effective with grants alone.
OC: I heard there's also a Woodland Carbon Guarantee - can you tell us more about that mechanism?
VW: The Government in England set up what they called the Woodland Carbon Guarantee, which effectively sets a guaranteed minimum price to landowners for the verified WCUs in the market. This will encourage more landowners in England into the market, which should provide a wider variety and number of carbon units for companies looking to meet net zero goals . It also helps buyers understand the true cost of woodland creation – which is more than the current prices paid for PIUs.
At the moment, woodland creation grants pay for a proportion of the woodland creation costs, so companies are getting a good deal – only paying the top-up financing to make the projects viable. Woodlands are a cost-effective natural climate solution.
Contact us to discuss how supporting woodland creation in the UK could benefit your business. Join our webinar on 23rd February to find out more.
About Dr. Vicky West
Vicky West is Woodland Carbon Code Manager at Scottish Forestry, where she oversees the management and development of The Woodland Carbon Code across the UK, ensuring the domestic process is aligned with the wider global voluntary carbon market. Vicky played a key role in establishing The Woodland Carbon Code in 2011 while working at the Forestry Commission. Prior to this, from 2001, Vicky held different roles at the Forestry Commission in policy teams, statistics and data management, and as Climate Change Advisor, where she oversaw evidence and policy in this area. Vicky holds a PhD in modelling global climate change from Edinburgh University.
About the Woodland Carbon Code
In 2011, the UK Government introduced the Woodland Carbon Code, a unique voluntary standard administered by the Forestry Commission, to accelerate reforestation efforts across the country through independently validated forest creation projects. After a project is registered with the Woodland Carbon Code, it undergoes validation by a third party accredited by the UK Accreditation Service. Pending Issuance Units are created as part of this validation process, based on estimated tree growth and carbon removals. These are automatically converted into Woodland Carbon Units once the trees have grown and delivered the carbon removals. Pending Issuance Units do not represent guaranteed reductions and cannot be used to report against UK-based emissions until verified and converted to Woodland Carbon Units. The Forestry Commission guarantees quality in the areas of woodland management and environmental impact assessment, plus an inspection regime after planting and once the forest is five years old, ensuring a legacy of social and biodiversity benefits.