For some companies, the benefits of achieving net zero emissions are quickly understood, while other internal leaders may require a little more convincing. Three of our clients share their journey to carbon neutrality, and how they made sure it delivered value for the business.

While the calls for carbon neutrality from experts such as former United Nations Framework Convention on Climate Change (UNFCCC) Executive Secretary Christiana Figueres have been widely reported, corporates still require a compelling business reason to make the case for leadership on climate action.
Three of our clients share their journey to carbon neutrality, and how they made sure it delivered value for the business.
Using CarbonNeutral® certification to become innovative climate leader
For the world's largest law firm, Dentons, the most significant reason to become a certified CarbonNeutral® company in the UK and Middle East was to be regarded as an innovative climate leader. Dentons is a member of the Legal Sustainability Alliance, and while other members had set carbon neutral targets, Dentons wanted to do something a bit different. By selecting carbon finance projects that go beyond emissions reductions to support local communities and biodiversity in Uganda, the program was aligned with one of the emerging markets the firm operates in.
A benchmarking exercise which showed what some of Dentons' major clients and competitors were doing was key: "I actually showed him Natural Capital Partners' [now Climate Impact Partners'] client example whereby Microsoft purchased carbon from impactful projects in Africa, India and elsewhere," said Dentons' Deputy Head of Facilities, Mike Forshaw, helping him convince the UK and Middle East CEO of the value of carbon neutrality in differentiating from other legal firms.
Dentons was already measuring and reducing emissions, but the carbon neutral goal brought these actions together into a coherent, clear strategy. Mike engaged Dentons' Global Environmental Committee by setting out a three to five year plan to demonstrate the long-term commitment to the program. The restored water infrastructure project in Uganda is one that delivers benefits in several areas beyond reducing emissions and meeting the carbon neutral goal: by providing communities with access to clean water, the project impacts multiple Sustainable Development Goals (SDGs) including good health and well-being and gender equality.
"We wanted to go beyond the tick-box exercise by taking numerous environmental actions internally and ensuring our offsets have a positive impact in the communities they're purchased from. It's the right thing to do, it's cost-effective, and that's why we've committed to a three-year carbon neutral program and expect that to continue," Mike said.
The program is now expanding to global units with senior support.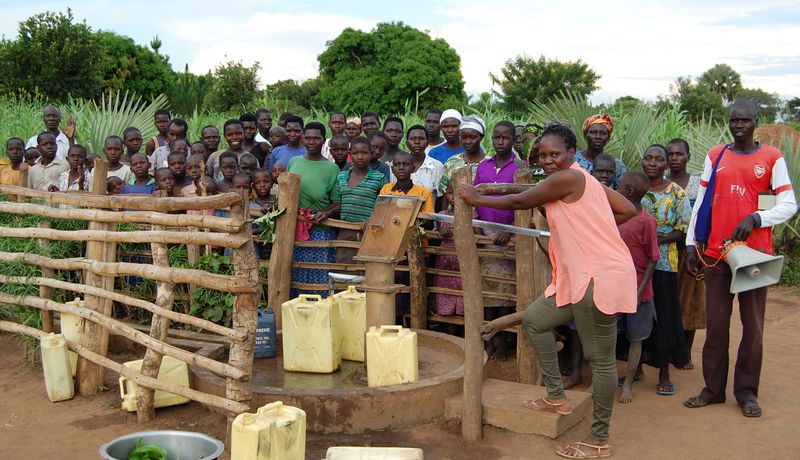 Climate action as a differentiator
For CHEP, a business which has an inherently low-emission business model that rents pallets and reusable plastic containers to consumer goods and retail companies around the world, its product-as-a-service model, combined with its internal sustainability program and customer collaboration, significantly reduces the carbon emissions of the business. So, it was a small step for the company to enable its customers to further decarbonize their supply chains with a CarbonNeutral pallet offering.
How a company manages the environmental and climate impacts of its energy use - principally carbon emissions - is an increasingly important differentiator for businesses such as CHEP, whose customers were demanding their suppliers take climate action seriously in order to meet their own sustainability commitments. A CarbonNeutral® product offering is one of the many actions CHEP is taking to demonstrate that.
Iñigo Canalejo Lasarte, Sustainability Director, Europe, Africa, India and the Middle East, commented: "Providing a carbon neutral product to our customers makes CHEP standout in the market; it allows our customers to go beyond the environmental benefits of our share-and-reuse business model, further reducing their environmental footprint and helping to make the world´s supply chains more sustainable."
The program has obviously resonated throughout the business: starting in 2012, it has expanded from three to 24 countries. It reached the U.S. after that team saw how successful the CarbonNeutral half-pallets had been in Europe: "U.S. industry recognizes the value of this pioneering platform; CHEP's CarbonNeutral half-pallet won Industrial Pack's Environmental Initiative of the Year Award 2018. It's helping our customers reach both sustainability and business goals," said Suzanne Lindsay-Walker, CHEP's Director of Sustainability, North America.
For the program to be successful, it was essential to ensure Account Directors and Sales teams were on-board. The engagement program included details of the carbon finance projects CHEP purchases from, which are selected to resonate with customers' interests: the Acre Amazonian Rainforest Conservation project which impacts 15 of the 17 SDGs, and the Mississippi Valley Reforestation project, which resonates with CHEP's U.S. customers.
"Not many companies in our industry are providing carbon neutral products," says Iñigo. It's a key competitive differentiator but credibility is essential. Iñigo points out that carbon neutrality should not "be the starting point, but rather the natural continuation of a well thought-through sustainability strategy and carefully developed action plan." Following a framework like the CarbonNeutral Protocol will ensure that the emissions of the business have been reduced to net zero in way that is consistent with best practice.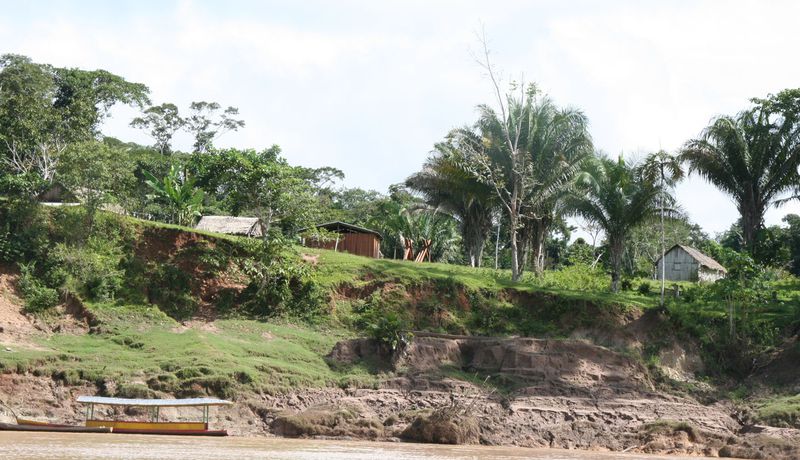 Addressing stakeholder demands on climate action
For water and coffee services company Eden Springs, a survey to investors, customers and employees provided evidence that the business' key stakeholders were demanding climate action. This led the company to expand its CarbonNeutral® company program, which already covered the UK, Nordics and Swiss markets, to include product usage for one year, the products themselves, the company, and electricity across Europe.
On a personal level, Eden Springs' President, Antonio Alarcon, wants the company to be a leader in climate action, and not just in its industry sector. "We are committed to carbon neutrality because we are firmly convinced that it is the right thing to do. It is going to be good for us, good for our employees and it is also going to be good for our clients," stated Antonio. That's why carbon neutral has become a core pillar of the Eden Springs brand, further differentiating the company.
Antonio convinced Eden's regional Managing Directors across Europe that carbon neutrality represents a clear cross-cultural message that brings the markets together with one shared vision. They grew the program by starting in the Eden Springs' European markets that had more customers demonstrating commitments to environmental action, namely the UK, Nordics, and Switzerland. It has become clear that carbon neutrality generates value for Eden Springs' customers, in turn creating enterprise value. These first-mover markets set the bar for carbon neutrality and demonstrated the program's success. As the trend for climate action grew among customers across Europe, Eden expanded its carbon neutral commitment.
While reducing emissions delivers many shared benefits, reducing them to net zero represents a next-level goal and clear leadership statement, enhancing the brand of the business. The next steps for Eden Springs are to communicate the newly expanded program to clients, detailing the environmental benefits of carbon neutrality, making them feel proud, and hopefully inspiring them to create similar initiatives in their own companies.
With increasing customer demand to decarbonize the supply base, and a need to differentiate from competitors, demonstrating climate leadership through carbon neutrality is proving a highly successful strategy for companies throughout the world. Starting in selected business locations or product areas, and building on that success to expand the program, can showcase the enterprise value a net zero emissions program will deliver.