The role of carbon finance in scaling the impact of Gyapa cookstove project
Gyapa is one of the longest running cookstove projects in the world. A partnership between Climate Impact Partners, Relief International and Sustainable Development and Relief Associates (SUDRA), this Gold Standard project provides clean, efficient cookstoves to families in Ghana.
We recently spoke to Ann Koontz, Chief Executive Officer at Relief International who shares her reflections and advice on how this successful carbon reduction project has progressed over the past 10+ years. She highlights how the partnership with Climate Impact Partners and access to carbon finance has been a vital contribution in the project's success and offers useful advice to current or new project developers looking to deliver the same sort of impact.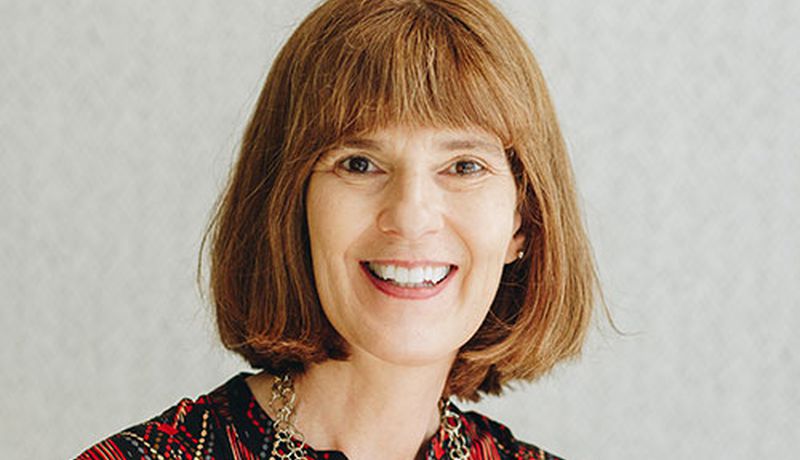 Can you tell us a little about the project?
Ann: We started Gyapa to design with local cooks and artisans an improved cookstove that met the needs of Ghanaian cooks. Gyapa's attributes, including its name, come from the feedback and advice they gave us.
Relief International and Sustainable Development and Relief Associates (SUDRA) built the local supply chain for Gyapa, initially with donor support. But then carbon financing allowed us to scale the project by making continued investments in the growth of the supply chain and quality of the stove.
Gyapa is a success because it has been carefully designed to meet the specific needs of local people, and the stove is produced by a group of dedicated and skilled artisans that take pride in their product. Everyone in the chain makes a profit and people purchase Gyapa with their hard-earned cash because they know the stove will save them money and is a quality product. We are very proud that Gyapa provides so many households with an affordable fuel efficient stove.
The Gyapa project has been a great success story for Ghana. What elements of the project are you must proud of?
Ann: We are proud that Gyapa provides so many households with an affordable fuel efficient stove and that each consumer has used their money and chosen to purchase one from their local retailer. By choosing to buy the stove, people will immediately want to use it and it gives them the power to feedback on what's working and what's not, or expect a replacement if there's a problem.
At Relief International, we believe that the act of purchasing creates a much more sustainable model to ensure that the product is high quality and that consumers use and value it. We worked with local low-income Ghanaian cooks, ceramicists, metal workers, and retailers to get the stove design right and and to make it easy for someone to purchase it. Gyapa is a success because we made sure all four key design principals were met in our production.
The stove must work technically, using less fuel, reducing emissions, and providing a safer experience for the cook and family. Gyapa saves 50% on fuel, reduces emissions, and is a safer cooking experience than traditional Ghana Coolpots which are smoky and hot to the touch.
The stove and fuel must meet the cook's cooking style and aspirations. This often includes accommodation of different pot sizes, keeping kitchen area clean, speed of cooking, and sturdiness to accommodate stirring or frying.
The stove must be affordable for the target consumer without having to qualify for financing.
The stove can be found easily in local markets and is not mainly dependent on an NGO project to distribute. Gyapa is produced and sold through a 100% Ghanaian production and sales network of artisans and retail outlets.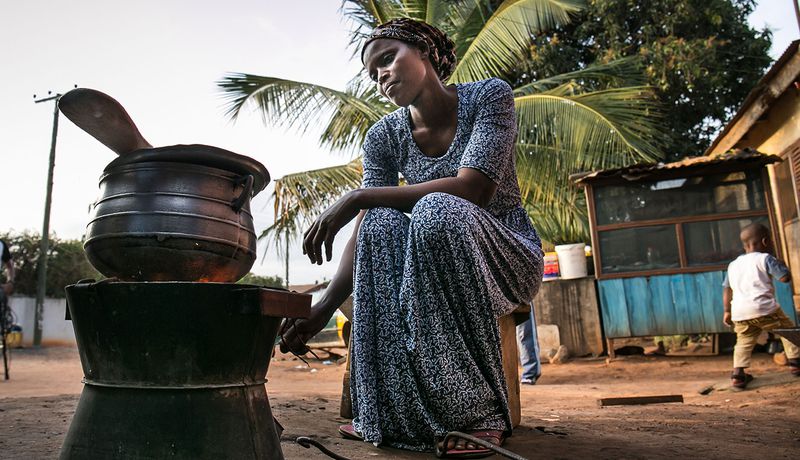 Which elements do you think had the most impact for people and the environment?
Ann: Access to a well-designed, affordable stove, that cuts fuel use and cost for low- income families. Consumers can easily purchase the stove at their local markets, and Gyapa starts giving them fuel savings and a better cooking experience from day one. The environmental benefits of reduced fuel use and emissions naturally follow. I am also moved by the stories individual cooks have told me about the impact the stoves have on their children and income.
"I worry much less about my child being burned as the outside of the stove does not get burning hot like my old coal pot."
"In my neighbourhood, charcoal is sold in small baggies, just enough for a meal as we are earning income day-to-day. To think that I only need to now buy half the fuel saves me money each day."
How long has the project been running and how have you seen the scale of the project develop over this period?
Ann: The project has been running for over 12 years now. It started with developing the product and Gyapa supply chain and the scale has grown each year. In the last five years it has really taken off as growth in carbon credits allowed us to invest back into the chain and set up formal production centres. This gave our Gyapa producers more stability and the ability to produce even more stoves.
How has carbon finance been essential for Relief International to successfully deliver this project?
Ann: Carbon finance has allowed Relief International to keep investing in the Gyapa Supply Chain. These are talented, but small-scale artisans. On their own they were being squeezed in their business locations and in procuring materials.
By investing with these small businesses in strategic areas – land for a production facility, sourcing of highest quality clays for the liners, bulk purchase of materials, Gyapa quality is maintained, producers make a profit, and the stove continues to be sold at an attractive price point for consumers. Carbon financing has also allowed the project to do continuous monitoring and testing, something that an individual small artisan can't do on their own.
What impact has the Gyapa Project bought to livelihoods in Ghana? And which groups have specifically benefitted from this?
Ann: Producers and retails in the Greater Accra and Kumasi areas have enjoyed year-on-year sales growth from Gyapa proceeds. This has meant sustainable livelihoods for hundreds of women and men that make up the Gyapa Supply Chain.
How did Covid-19 impact the project?
Ann: It has been difficult as all families from month to month must continue to work and do their best to contain the illness. We are proud that the Gyapa supply chain continues to produce and keep stoves available for consumers, since now more than ever they need a quality stove that saves them fuel and money.
What did you know about carbon finance before you started this project?
Ann: I had been involved with carbon financing since the early days of joint implementation and pre-Clean Development Mechanism (CDM). I watched the voluntary markets come online and worked with the extreme poor on livestock, methane reduction and land based-carbon work. We knew there was potential for stoves carbon funding and were thrilled to find Climate Impact Partners as a partner. Working with them helped us link to international funding that could scale our field work which was providing locally driven solutions.
How has Climate Impact Partners helped you access and continue to benefit from this finance?
Ann: The carbon markets have been up and down and accessing them is not easy. Climate Impact Partners has been a reliable and quality partner with us for a decade through the highs and lows. It is an advantage that Climate Impact Partners understands the technical and markets sides of carbon financing.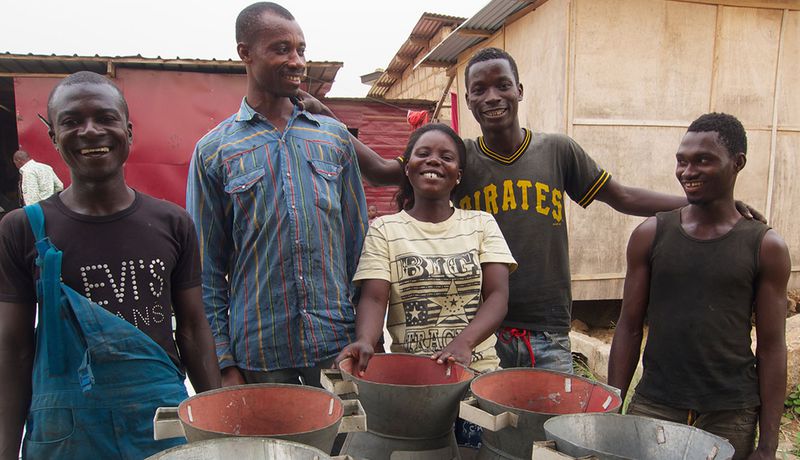 What are the biggest challenges of securing carbon finance for your project, and how has Climate Impact Partners helped you overcome them?
Ann: Two challenges come to mind. One, how to manage the supply chain with the Ghana stakeholders when sales and price points are not certain. Two, keeping up with all the technical requirements and ongoing monitoring to ensure the carbon credits meet all verification requirements. Climate Impact Partners supports Relief International in both so that we can best support the Ghana stakeholders' needs and we meet all the Gold Standard verification requirements.
How would you describe the advantages of carbon finance to project developers looking to start or expand their activity?
Ann: Carbon finance when used appropriately can be the key to scaling a project and creating exponential impacts for local stakeholders. But it takes hard work to properly manage a carbon project and new entrants should not view it as quick, easy revenue, but instead take a long view and invest wisely to support the carbon deal and the strategic impact for the local stakeholders.
What advice would you give to other project developers in selecting a partner to work with?
Ann: Understand the services you need to succeed in a carbon deal. Ask how partners have done in the low/lean times since any firm could show success when the market is high.
What's next for the project?
Ann: With the carbon market looking stronger again, we will turn to additional product development to meet the needs of more consumers and create more jobs.
Five key takeaways
From our conversation with Ann at Relief International, we've summarized five key takeaways for project developers:
Carbon finance can enable a project to grow and scale year on year.
The nature of carbon finance means the project needs to continually demonstrate impact but in return creates a sustainable source of income.
Find an expert partner who can guide you through the requirements of international verification standards for carbon credits, keep the technical documentation up to date and ensure ongoing monitoring.
Partner with an organization you can work with in the long term – whether the market is up or down.
Partner with an organization that has good relationships with global companies who want to offset their emissions, and understands the technical and markets side of carbon financing
If you are a project developer, the current market represents an excellent opportunity to access carbon finance. However, it can be complicated and time consuming to secure and maintain. It's important to work with a partner who can provide guidance throughout the process to ensure the long term sustainability of your carbon reduction project.
Learn more about how we support our project implementation partners by providing technical expertise, financing, access to the corporate market and valuable sector insight. If you represent a project either already in development or ready to scale, contact us to assess whether it is viable for carbon finance.