There is not one solution, developed by one type of person, in one organization, to tackle climate change. It will take the collective minds, ambition, and actions of a diverse group of people around the world.
However, despite women being disproportionately impacted by climate change, they do not currently have access to the same platforms and representation as men when it comes to decisions on how we solve it. We need to hear their voices and ideas.
Throughout March, to celebrate Women's History Month and International Women's Day, we are profiling 26 women leading on climate action, from female leaders driving change in the corporate world to the amazing women on the front line, we are shining a light on these inspirational individuals and their impactful work.

Browse our galleries below to learn more about the women we are celebrating, why they work in climate, their vital role in finding solutions, and their advice to anyone looking to pursue a career in this space.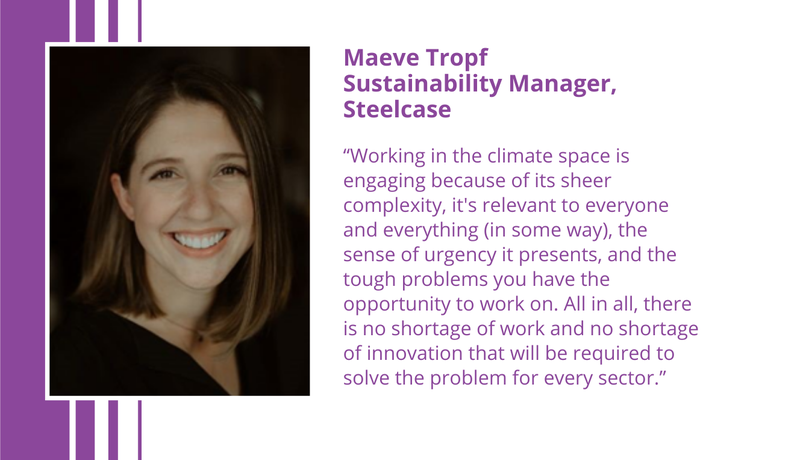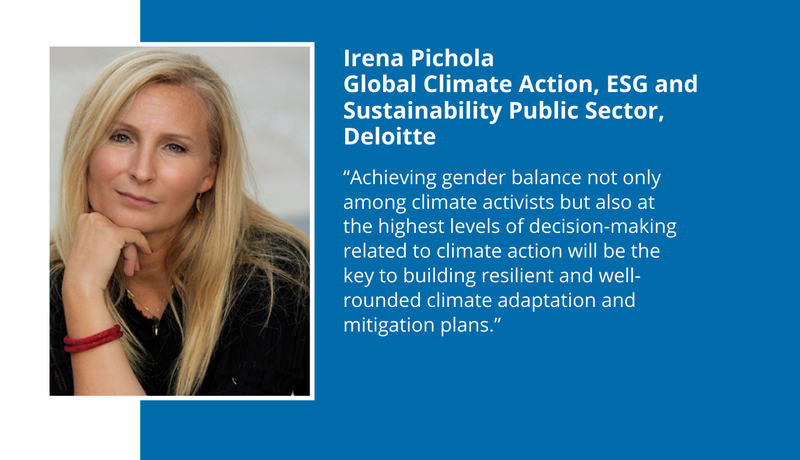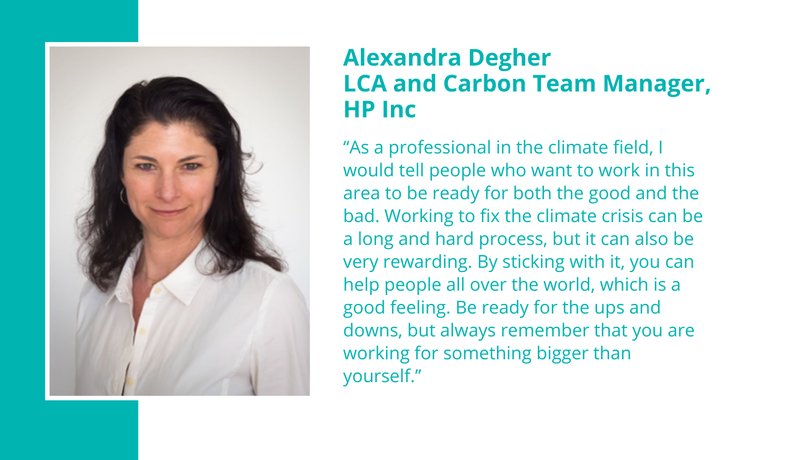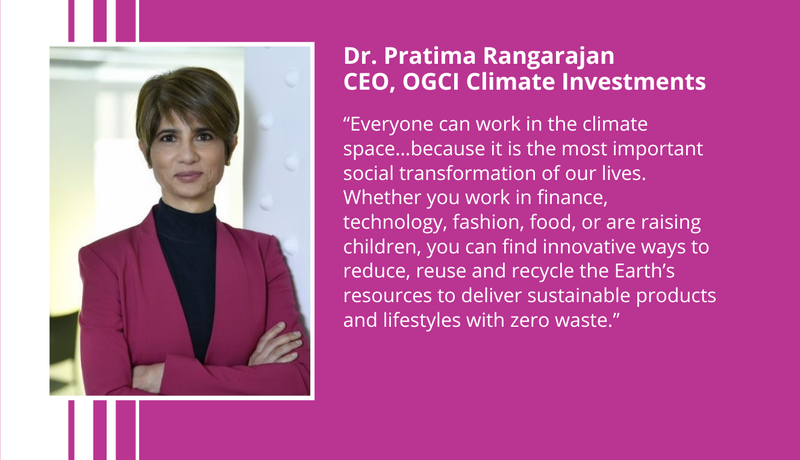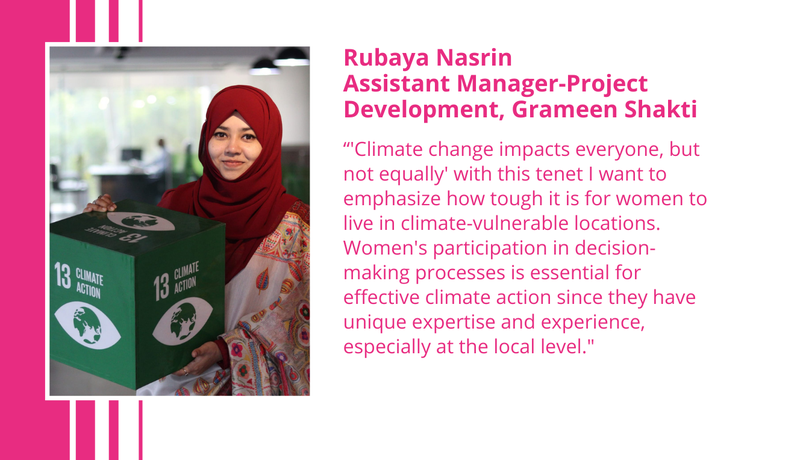 A positive impact on the climate
Different drivers have led these women to their current roles, from witnessing the effects of changing weather patterns, a love of wildlife, an aspiration to increase food security, to seeing the direct impact of climate change in their local communities. While their positions and skillsets vary, they are all working towards a shared goal - an important reminder that delivering climate action is not achieved through one role alone.
Scroll through the galleries to explore the wide range of roles across different organizations.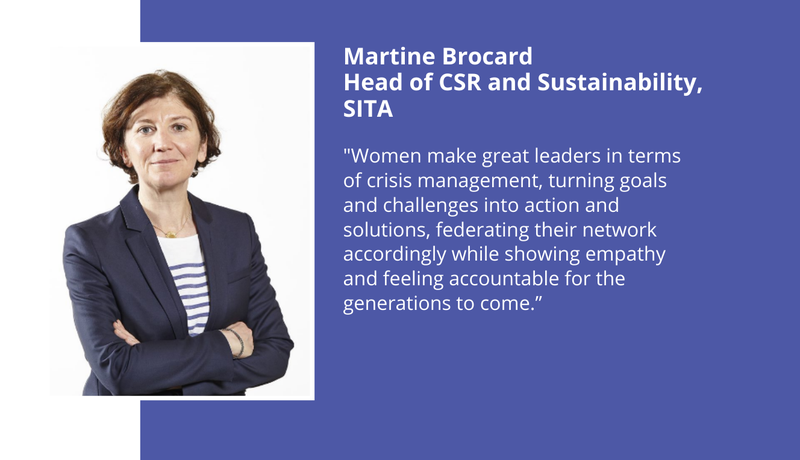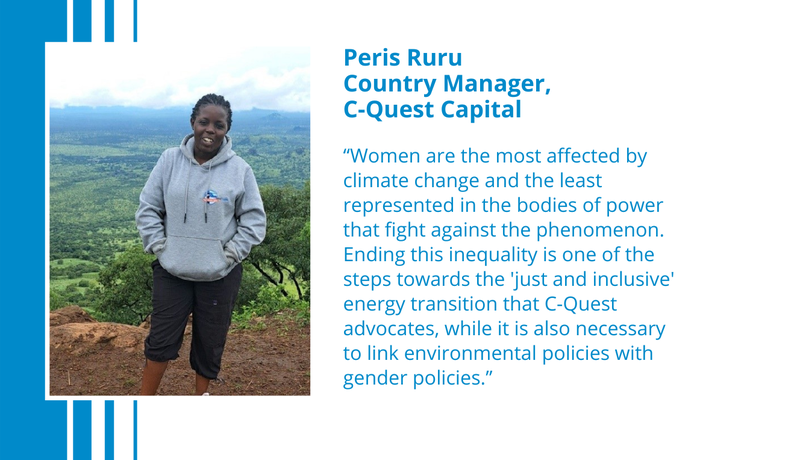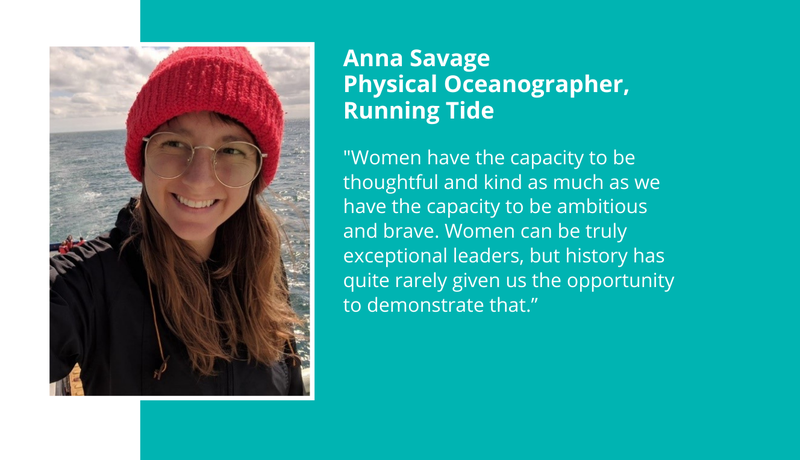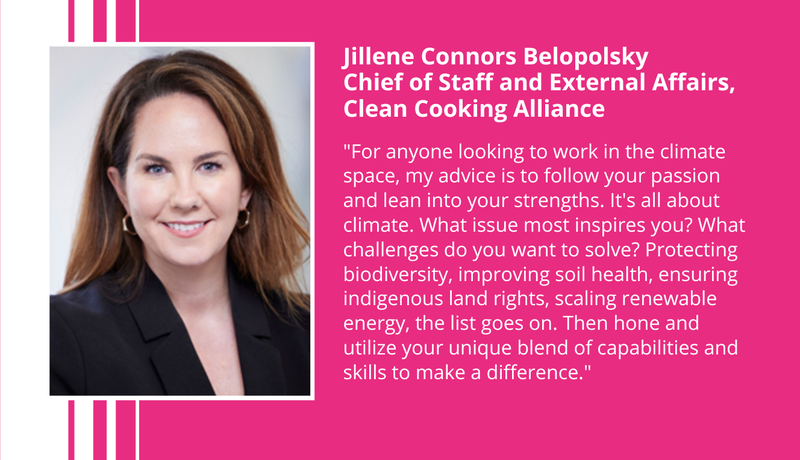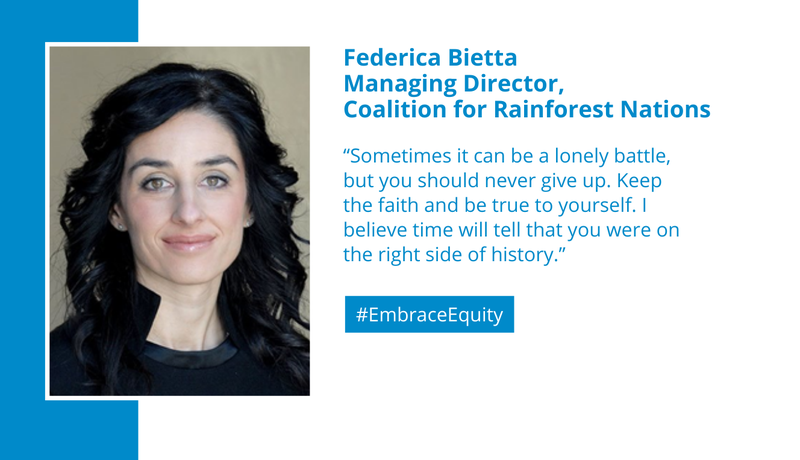 Role Models
Climate role models, whether visible on a global platform, or at a local level, are crucial in galvanizing ambition and action. We asked this group who their role models are and who has inspired them most in their lives. Many women cited Wangari Maathai, a social, environmental, and political activist, and the first African woman to win the Nobel Peace Prize, Christina Figueres, former Executive Secretary of the UN Framework Convention on Climate Change and, female leaders they have worked with who have been pivotal in their careers.
Learn more about what inspires these women, why they believe women are crucial to solving climate change, and their advice on working in the space.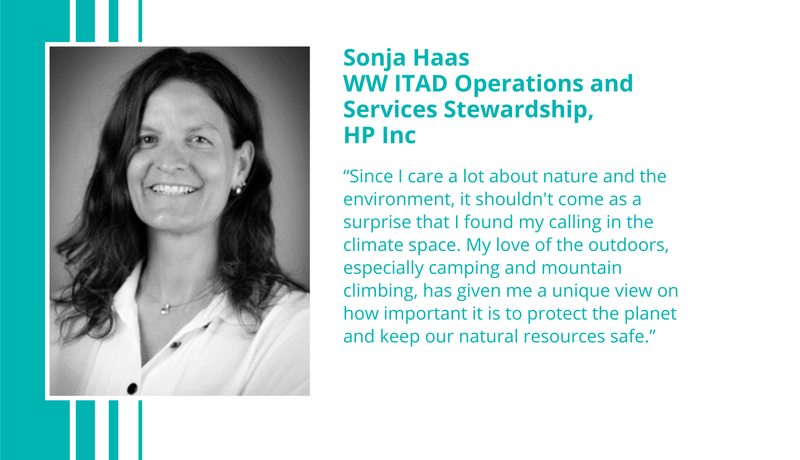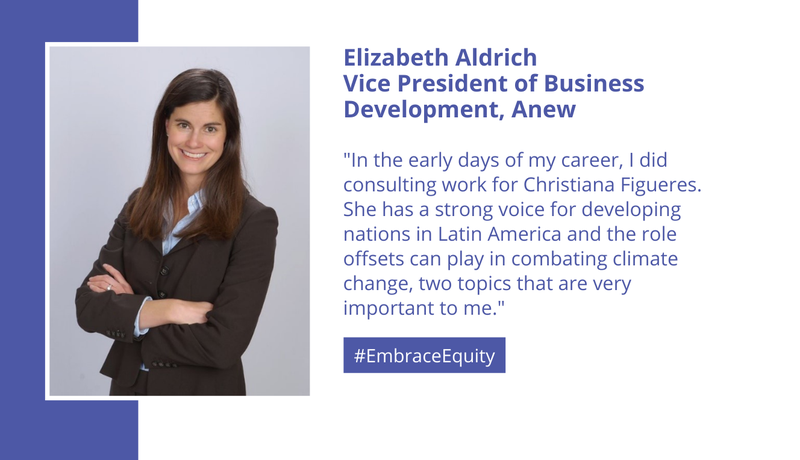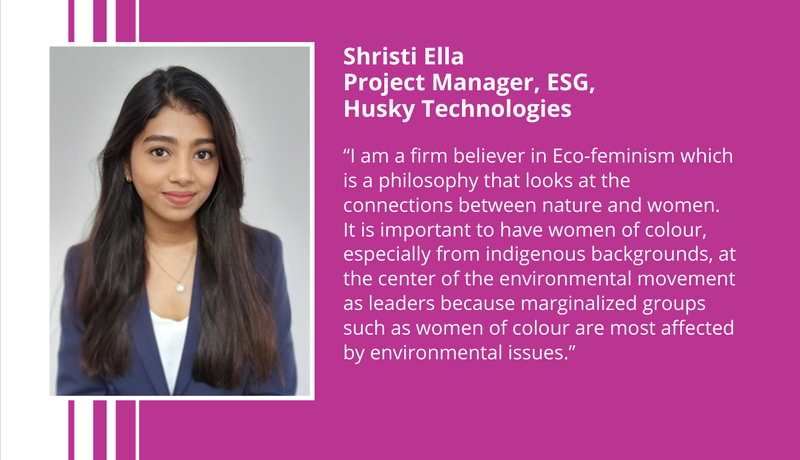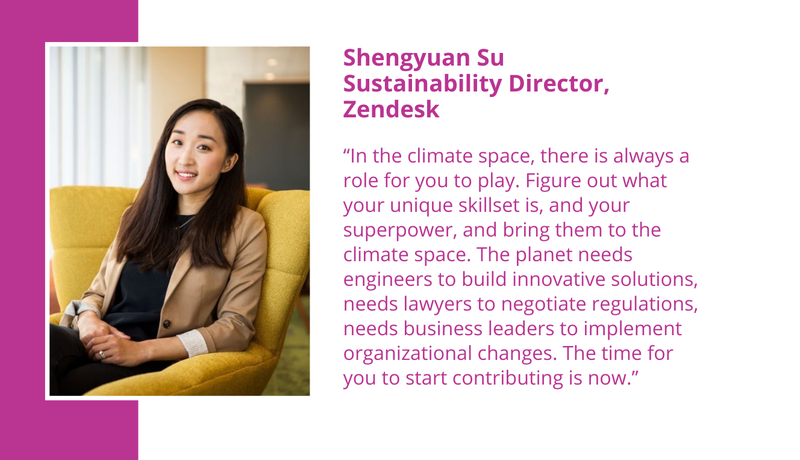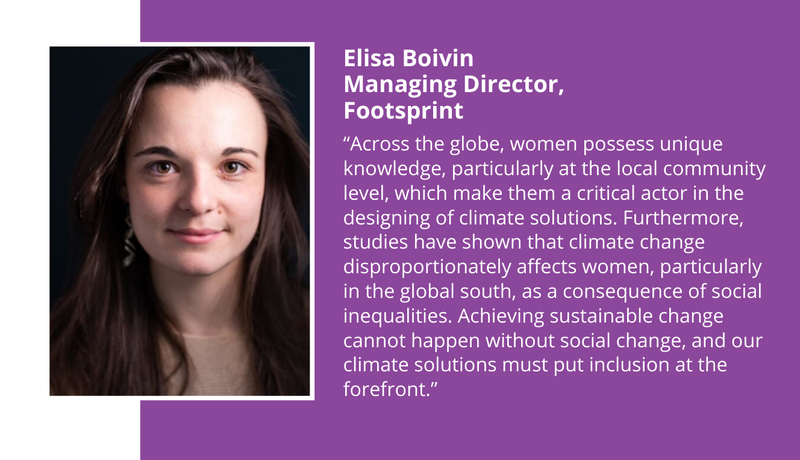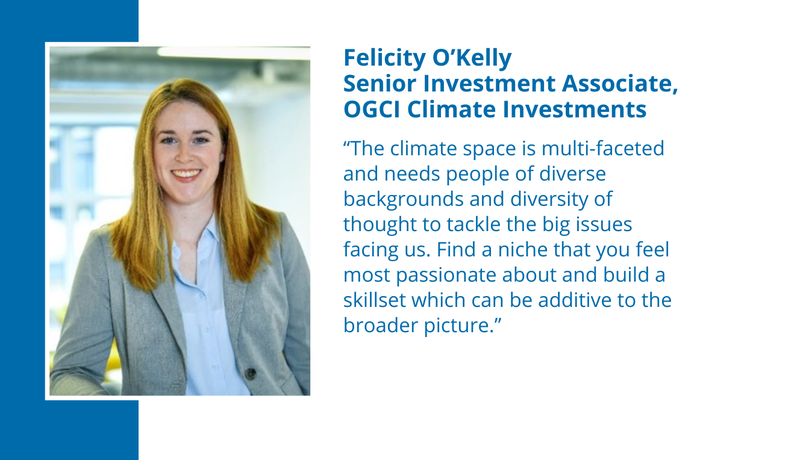 Women's role in tackling climate change
Climate change has an outsize impact on women and girls, particularly those in developing countries where there is a higher reliance on natural resources for livelihood and survival. The link between gender equity and climate is often overlooked as we consider solutions to the climate challenges we face.
Look through our galleries to read more about women's collective role in finding climate solutions.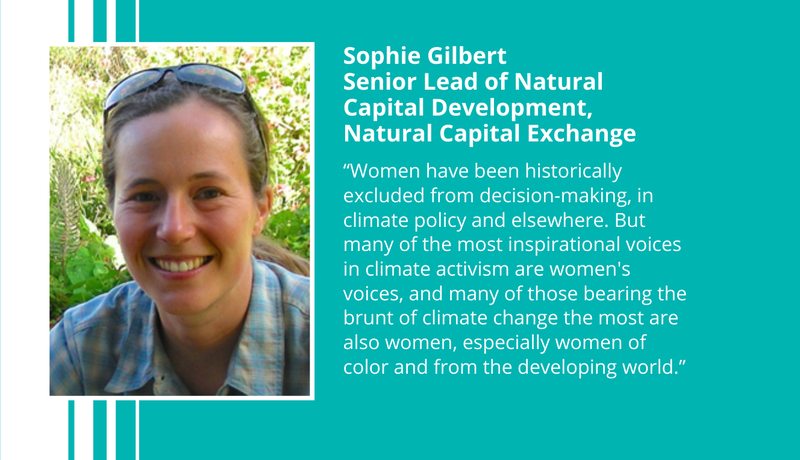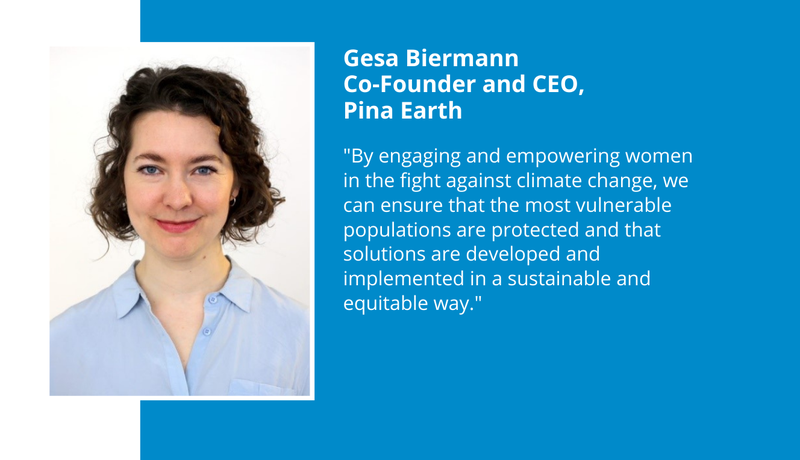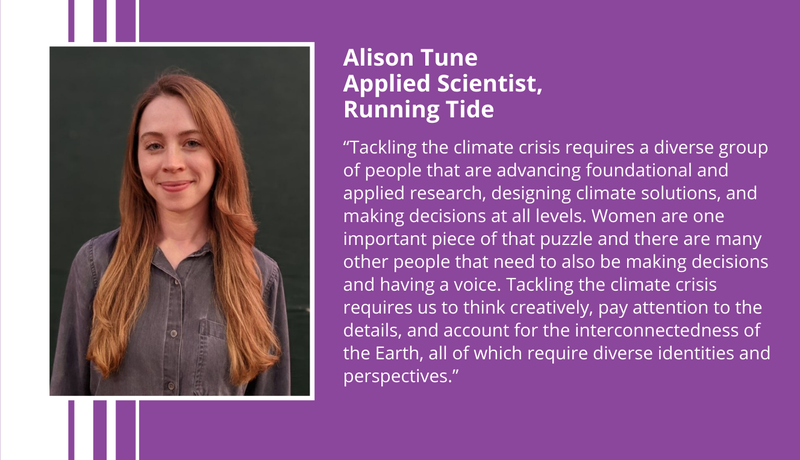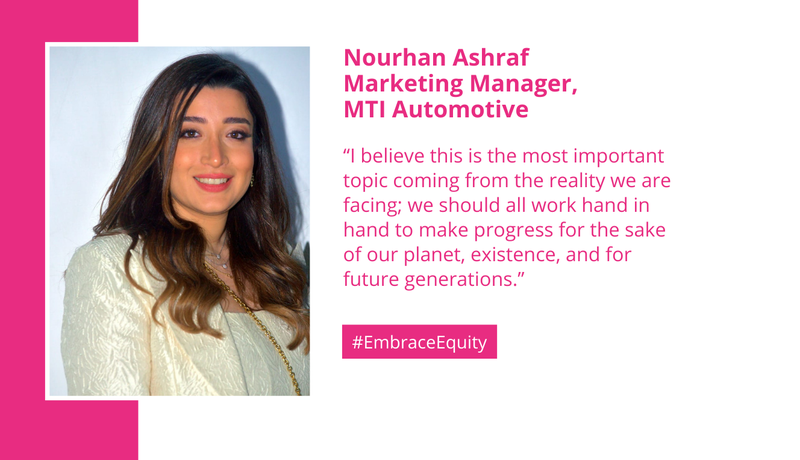 Advice for people who want to work in the climate space
Find out below, and throughout our galleries, what our women leading on climate action had to say when asked what advice they'd give to anyone wanting to work in the climate space. Overwhelmingly, they said that anyone can play a role, it is about how people apply the skills they have.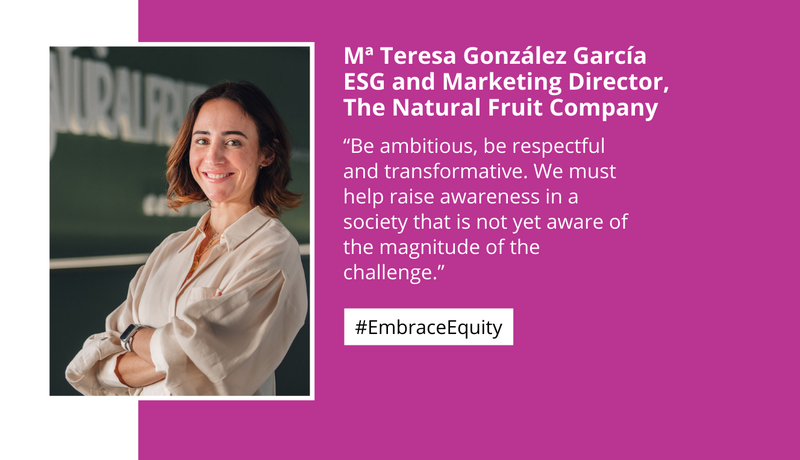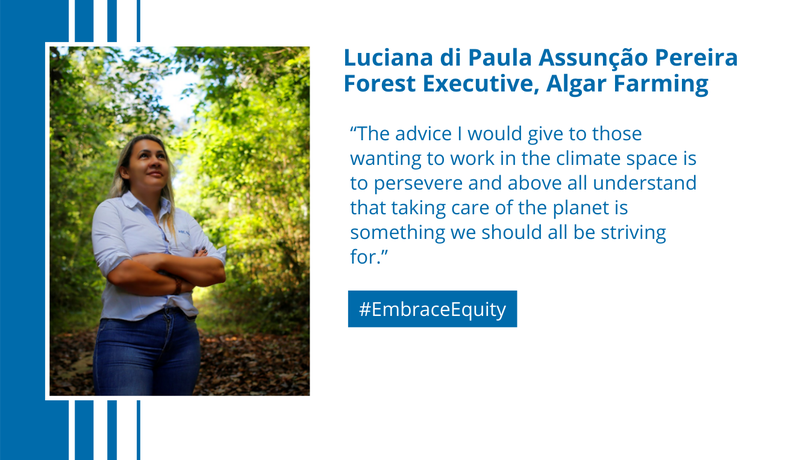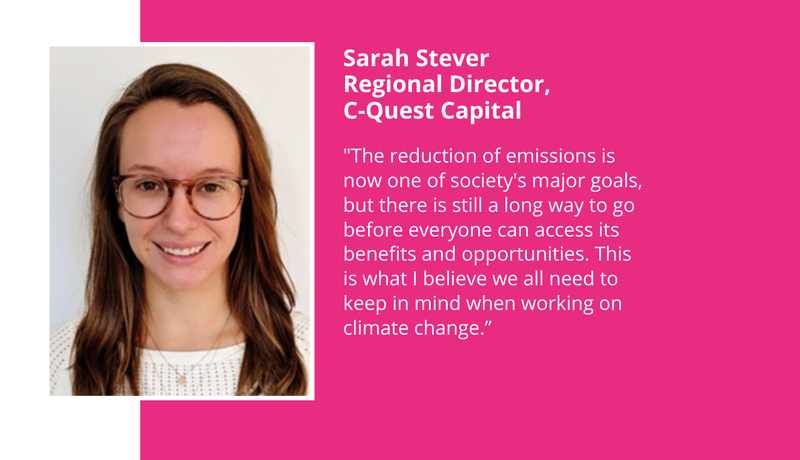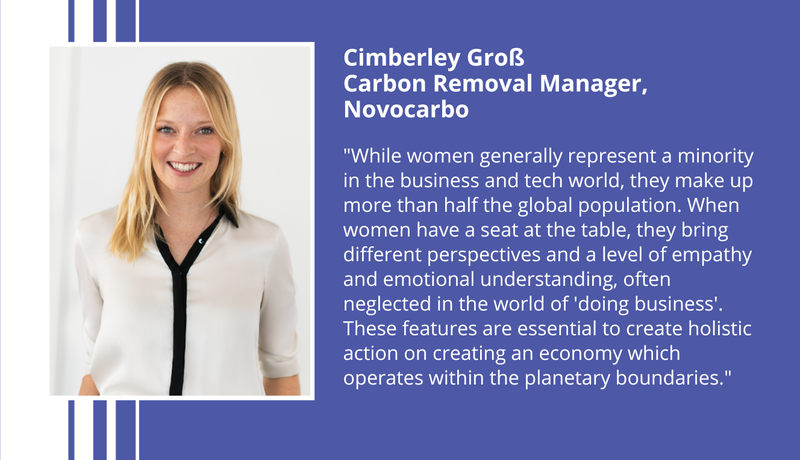 We are 135.6 years away from closing the gender gap worldwide
54% of Chief Sustainability Officers in Fortune 500 companies are women