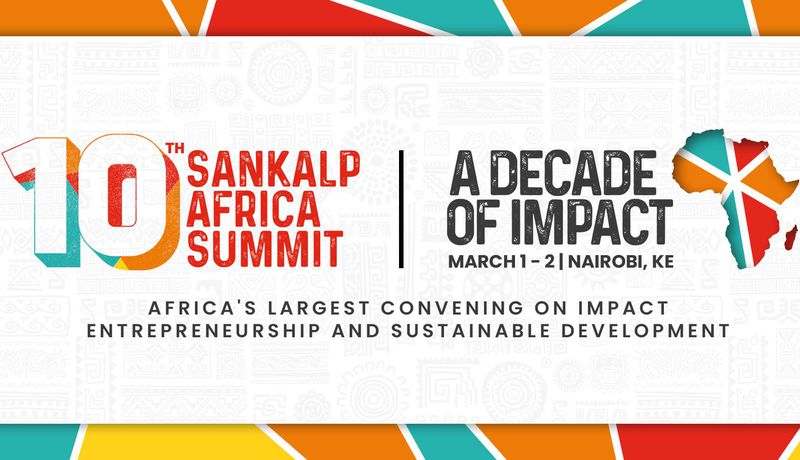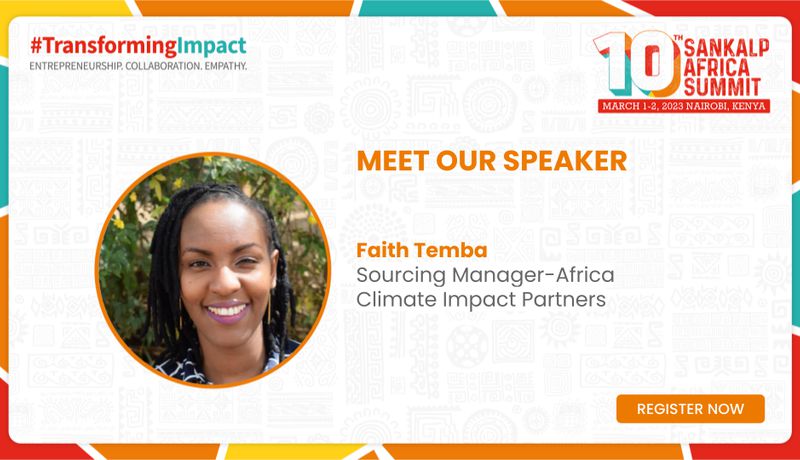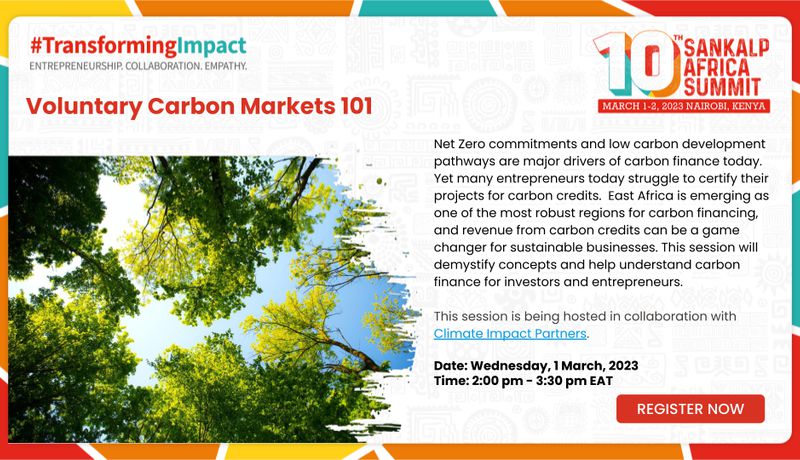 Climate Impact Partners will be attending the 2023 Sankalp Africa Summit, one of Africa's largest inclusive development platform focused around entrepreneurship and impact investing.
Net zero commitments and low-carbon development pathways are major drivers of carbon finance today. Yet many entrepreneurs today struggle to certify their projects for carbon credits. East Africa is emerging as one of the most robust regions for carbon financing, and revenue from carbon credits can be a game changer for sustainable businesses. Climate Impact Partners will be hosting a session entitled Voluntary Carbon Markets 101, where Faith Temba, our Sourcing Manager for Africa, will demystify concepts and help understand carbon finance for investors and entrepreneurs.
Date: Wednesday, March 1, 2023
Time: 2:00 pm - 3:00 pm (EAT)
For more information about the Sankalp Africa Summit and registration, please click here.
Interested in connecting with Climate Impact Partners at the Sankalp Africa Summit?
Please get in touch and we'll connect you with our team.
contact us