The World Economic Forum Global Risks study highlighted water supply as one of the top three risks affecting future economic growth. With water scarcity generating significant problems for human health, social stability, ecosystems and businesses, there's a compelling requirement for businesses to take action, but it's a highly complex issue covering quantity, access and quality. So how can corporates be sure that their programs are delivering meaningful water outcomes?
When planning a program, it's important not to consider water in isolation. An integrated approach to carbon and water management avoids potential trade-offs between these two crucial environmental activities and can uncover synergies. Without that aligned thinking, activities such as sourcing commodities more locally to save carbon could have a negative impact on water stress in the local area, outweighing the carbon benefits.
There are of course, some areas where water and carbon are fundamentally different: greenhouse gases have a similar impact wherever they are emitted, while water impacts vary greatly at a local level, and the concept of 'neutrality' is not as relevant to water management. However, many of the approaches learned through the corporate carbon management journey are relevant for a water program, for instance, the need to have both an internal operational focus and an external focus. With water, the internal operational focus is called water management and covers the sustainable use of water resources within corporate operations. While the external value chain focus is termed 'water stewardship' and concerns the protection and enhancement of water resources for people and nature.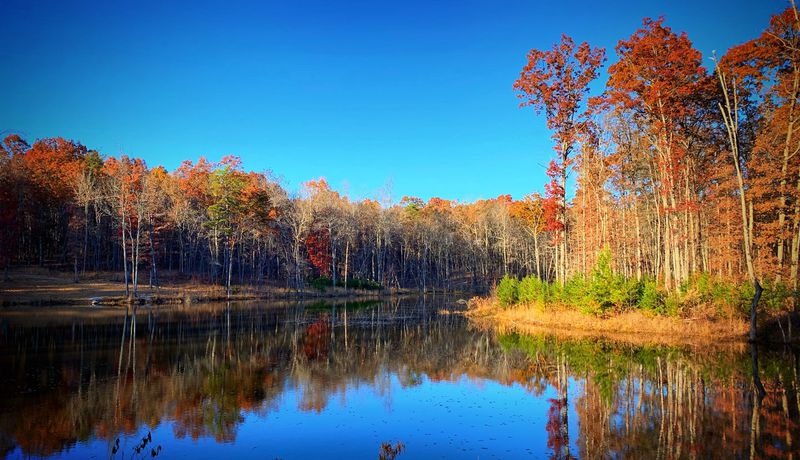 For corporates who understand their impacts and want to get involved in activities that deliver water stewardship outcomes, accessing such initiatives can be a challenge. Even if they share the same ambition, few corporates have the resources of Coca Cola when it comes to developing water stewardship strategies. However, a carbon offset program can offer a logical access point for corporates who want to reduce and manage their environmental impacts through a combined water and carbon approach. By adding water focused carbon projects to the portfolio a corporate can deliver water stewardship outcomes through the established results-based framework of the carbon market.
Three methodology groups of water focused carbon projects
1. Water Purification
Water purification is focused on clean drinking water for humans, primarily through domestic water filtration devices where the carbon saving comes from avoided fuel burned to boil water, for example the Gold Standard methodology: low GHG emitting water purification systems.
2. Water Productivity
Water productivity concerns efficient water use, through devices such as solar hot water or aerated shower heads. The carbon saving comes from avoiding energy to heat water, for example, the Verified Carbon Standard (VCS) methodology focused on energy efficiency from shower aeration technology.
3. Watershed protection
Watershed protection is about the enhancement and protection of natural water ecosystems through conservation and active land management. Here the carbon benefit comes from biogenic carbon sequestration, as under the Climate Action Reserve methodology focused on tidal wetlands restoration.
For corporates who want to demonstrate a commitment to delivering water stewardship impacts, a water co-benefit carbon project portfolio gives the assurance that the expected outputs of the program are delivered, be that the purification of a certain volume of water for human consumption, saving a volume of water through efficiency, or restoring or protecting a specific area of watershed.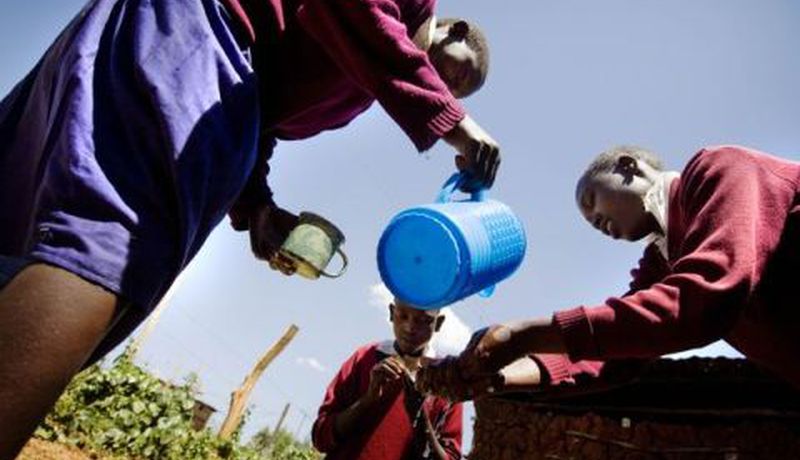 Why look to the carbon market to achieve verified outcomes?
Because of the results-based finance framework whereby the funds are only delivered to projects which are performing. Carbon projects have their outcomes independently audited on a regular basis, and each successful audit leads to the issuance of credits sold to provide ongoing finance to the project. This approach provides incentives for sustainable project operation and the achievement of outcomes. This is in stark contrast to the traditional approach of financing water projects. As an example, the organization Sustainable WASH (water, sanitation, and hygiene), estimates that over the last 20 years, around 800,000 hand pumps have been installed in Sub-Saharan Africa, of which some 30% are known to fail prematurely, less than five percent of projects are revisited after project conclusion and less than one percent have any long-term monitoring.
This power of the carbon market to link funding to measurable and verifiable water outcomes is what enables corporates to ensure they are delivering impact.

And there are already moves within the carbon market to apply the results-based finance model to generate dedicated water outcomes in addition to the water co-benefits from some carbon projects. The Gold Standard's Water Program has developed a whole new currency: the Water Benefit Certificate. Start to think about the water stewardship outcomes you want your carbon project portfolio to deliver.
Read about water filtration in Guatemala, delivering clean water to households, and reducing indoor air pollution through efficient cookstoves.
600+ projects have been supported by Climate Impact Partners