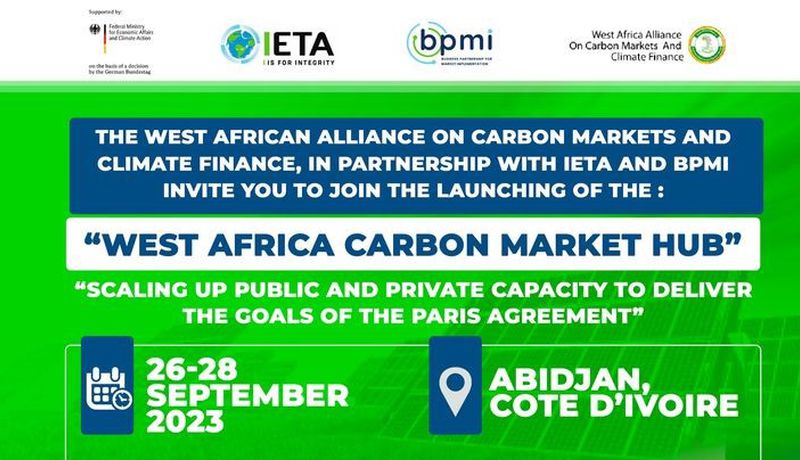 The West Africa Carbon Market Hub is aimed at encouraging private sector involvement in carbon markets in West Africa. The event is hosted by the International Emissions Trading Association (IETA), the Business Partnership for Market Implementation (B-PMI), and the West African Alliance on Carbon Markets and Climate Finance. Scheduled to take place on 26-28 September 2023, in Abidjan, Cote d'Ivoire, the event will serve as a platform for stakeholders to delve into the operationalization of Article 6 of the Paris Agreement. Participants will have the opportunity to gain insights and discuss the general carbon market landscape in West Africa.
Tom Owino, Projects and Technical Director for Climate Impact Partners, will be speaking at the following session:
Overcoming Origination and Finance Barriers
Wednesday, September 27 | 9:00 am to 11:00 am (GMT)
Speakers include:
Jonathan Grassiano, ACT Commodities
Bernard Ayittah, WAHU
Tom Owino Odual, Climate Impact Partners
Etulan Ikpoki, BURN
Idrissa Diatta, SONAGED
Kyoo-Won Oh, World Bank MIGA
Valérie Noelle Kodjo Diop, BOAD
Moderator: Rich Gilmore, Carbon Growth Partners
Interested in connecting with Tom at the West Africa Carbon Market Hub?
Please get in touch and we'll connect you.
contact us