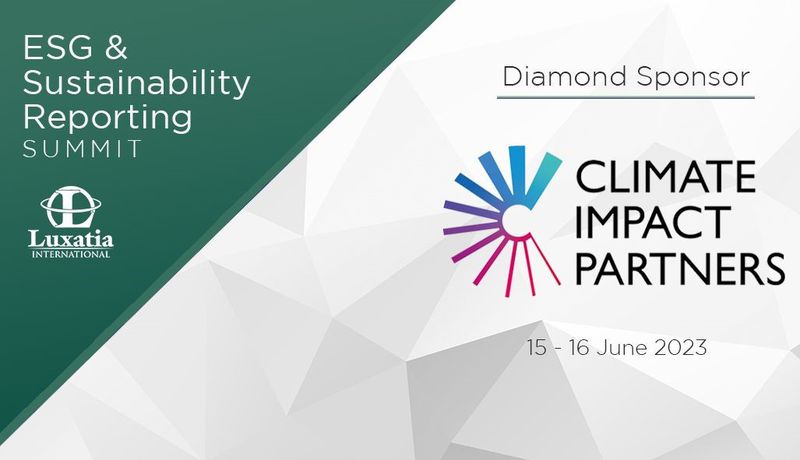 Climate Impact Partners joined global executives at the ESG & Sustainability Reporting Summit on June 15th and 16th in Berlin, Germany. The summit focused on developing and managing corporate reporting frameworks in a trackable and scalable manner to meet regulatory, data management, and reporting requirements.
This event brought together sustainability, financial, governance, and compliance experts from various industries to discuss the best strategies to optimize corporate reporting ensuring transparency and accountability with clear and consistent reporting systems.
Mark Griffiths, Managing Director EMEA for Climate Impact Partners, spoke at the keynote session 'Race to 2030: Increasing Climate Finance to Achieve Global Goals,' where he discussed with Antonia Adamik from SQUAKE the menu of claims available and the differences between them, the pros and cons of each, and which claim is most likely to turbo charge the scale of investment needed for our global 2030 goal. You can watch a recording of the full session below.

Annika Ruoppolo, Senior Manager for Client Solutions for France and DACH, moderated the panel discussion 'The Next Phase of Reporting: Accelerating Action on Climate, Biodiversity and Sustainable Development.' She spoke with representatives from ABN AMRO Bank, kShuttle, and Duracell about the common barriers companies face when it comes to achieving climate goals and how good reporting can help to overcome these barriers. You can watch a recording of the session below.
Thank you to all the speakers who participated in these sessions. We appreciate your valuable insights and contributions.
Interested in connecting with Climate Impact Partners at the ESG & Sustainability Reporting Summit?
Please get in touch and we'll connect you with our team.
contact us