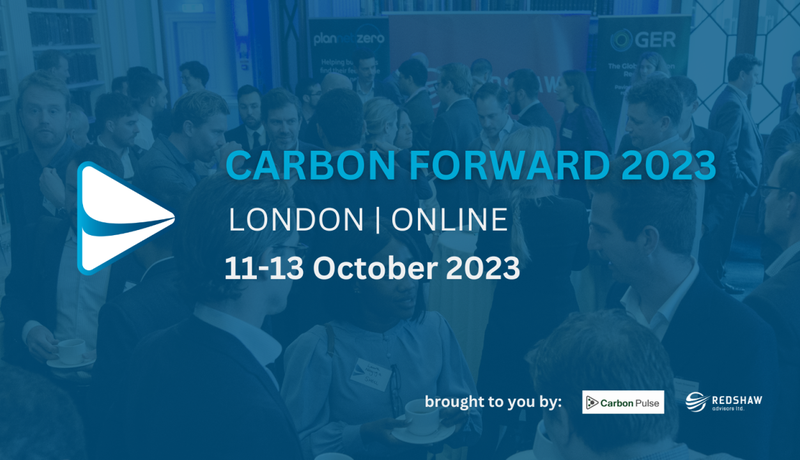 Carbon Forward 2023 will bring together carbon market expertise and talent from across the governmental, finance, energy, transport, shipping, and aviation sectors. Delegates will join in the discussions on risk and opportunity across the rapidly evolving climate change landscape. Practical solutions to help manage the financial risk of cutting carbon emissions along with guidance on best practice will take center stage.
Climate Impact Partners will be hosting the following workshop:
Climate Commitments of the world's largest companies: What do corporates really want?
Friday, October 13, 14:15 – 15:00 (BST) | Cambridge Room
Climate Impact Partners recently released its annual research into the climate commitments and actions of the Fortune Global 500. Find out what corporates are really looking for and what this research means for those delivering carbon projects on the ground. At this workshop, Climate Impact Partners will present the findings and share insights from its team.
Presenters:
Cassie Beyfuss, Global Sourcing Manager
Alex Watson, Director of Product Marketing
James White, Senior Sustainability Executive
The workshop will be recorded and available on-demand after the event.

If you will be attending Carbon Forward, please be sure to say hello to our team at our exhibit booth in the Edenborough Exhibition Room.

More information about Carbon Forward 2023 can be found here.
Interested in connecting with Climate Impact Partners at Carbon Forward?
Please get in touch and we'll connect you with our team.
contact us